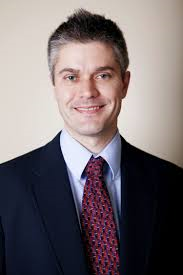 I was born and raised in Virginia and developed an interest in medicine at the age of 10 or so.  I suppose I'm a bit of an oddball, but I actually enjoyed going to the doctor's office when I was a kid, and I was always interested in what my pediatrician was doing.  I think the human body and how it works is one of the most fascinating things in the world and I was initially drawn to medicine for this reason.  As I've spent more and more time as a doctor, I've found that the best part about the job is meeting so many nice patients and helping them to feel better.  I really enjoy getting to know my patients and treating them just like I would my friends and family.
I spent most of my life in Virginia before moving to Texas in late 2011.  I attended the University of Virginia for college and then Emory University in Atlanta, GA for medical school.  After graduating, I returned to Virginia, this time at Virginia Commonwealth University Medical Center in Richmond for my residency in otolaryngology.
In my last year of residency in 2010, I began thinking more and more about my life and realized that I had spent my entire life in school and training.  While I love my career, I felt that I had missed out on a lot of other life experiences, especially getting to travel.
I decided to spend a significant amount of time traveling and expanding my life experience after completing my residency.  From June 2010 until December 2011, I traveled to many amazing places around the world, including the USA and Canada, Peru, Australia, New Zealand, and many countries in Europe.  I met lots of great people, saw amazing sights (both man-made and nature-made), and grew a lot as a person.
During this time, I worked as an ENT doctor for several 2 to 3 month long stints in Pennsylvania to keep my knowledge and skills sharp (and to earn some dough to finance all that traveling!)
I had initially visited Austin twice during my residency when my younger sister was living here.  I fell in love with Austin and Texas, and decided that I wanted to put down roots in the area someday.  I found a great opportunity with Texan ENT and Allergy Specialists, and I started at the practice in January 2012.  We've grown since I joined, and I'm now serving the South Austin metro area, including Kyle, Buda, San Marcos, and Lockhart.
I've decided to start a blog now for a few reasons:
I want to help educate my patients and everyone else on the internet about common ear, nose, and throat problems and potential treatments I offer.
I want to have a place to comment about current events, particularly those pertaining to health care and medicine.  I plan to keep things as objective as possible and give a balanced view of these issues.
I want to create another way to connect with patients.  I hope that potential new patients will get an idea of what type of person and doctor I am.  I realize that doctors can be intimidating to some people, and I hope that I can show that I'm just a regular person like anyone else.
To learn more about my practice, Texan ENT & Allergy Specialists, please visit our website at texanent.com.
To make an appointment to see me in Kyle, San Marcos, or Lockhart, please call 512-550-0321.